Many of us in the Salesforce Marketing Cloud space have been battling through with enabling Dark Mode for our emails and our customers for the last couple of years. We've been battling through code and we've been doing it in the context of a bright white email development environment in Content Builder.
Dark mode is a great way to ensure customers are able to interact with your campaigns in a way that doesn't create a jarring experience when you land in their inbox. With plugins and extensions to browsers to enable Dark Mode becoming more and more prevalent, we may be able to say farewell to our preferred hacky workaround and say hello to SFMC - Dark Mode.
We've managed to get hold of a previously unseen screenshot of an early iteration of what Dark Mode could look like within SFMC. This high contrast approach aims to be a little easier on the eyes than the default white we are all used to, but what remains to be seen is how will status messages like errors and success pop ups work in this new design?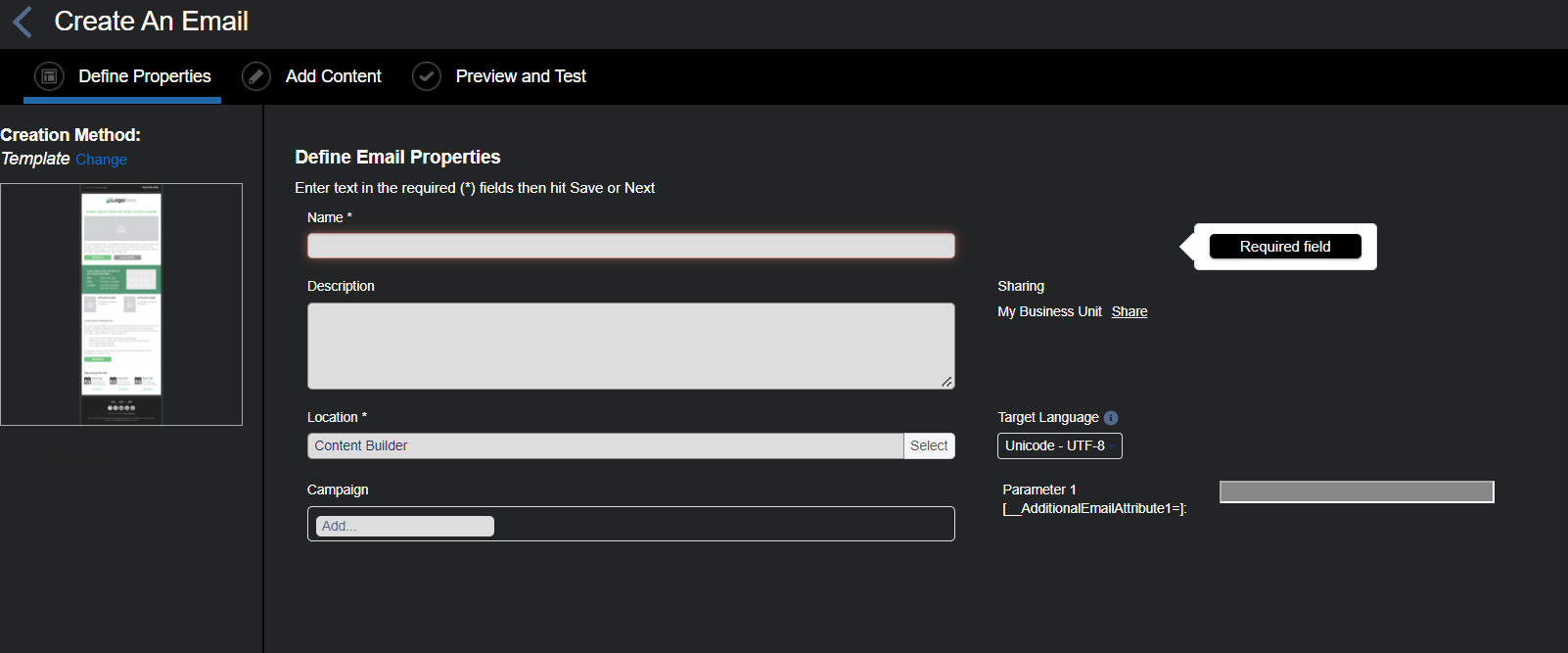 Right now, there's no clarity as to whether this push towards making dark mode available to SFMC users will extend to Content Builder emails enabling dark mode specific content options. But, with the relatively recent inclusion of the presentation tag in content builder emails, it's definitely not off the cards! So for those of you who are using the drag and drop tool, you make sure you have a quick read of these excellent resources for dark mode emails from the wider community.
Email On Acid: Dark Mode for Email: What it is and How to Cope
Litmus: The Ultimate Guide to Dark Mode for Email Marketers
Once you've had a read on the do's, don'ts and how to's of dark mode email rendering, keep your ears peeled for a future release where maybe Salesforce will enable you to drag and drop in the dark for the first time.