After being announced as part of the May release, delayed until the end of June, organisations will have started to see the Journey Pause capability roll out at the beginning of the second week of July (We've waited a while for this anyway, what's a couple more weeks?). We've now started to see it in the wild so wanted to share some insight about HowTo Journey Pause and what implications there are for some of the situations where you'd need to pause a Journey.
To start, we'll look at how to configure Journey Pause.
When your SFMC instance has received the update to enable Journey Pause, you'll see this in the top right of an active Journey.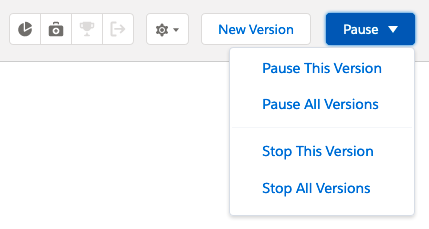 When I read the original release notes, I was under the impression that it would be an all or nothing pause as opposed to a pause that could be applied at a journey version level. Which does add some additional flexibility to applying a journey pause to the marketing cloud users. Eg: If you've got a requirement to apply a pause and are currently finishing a previous version of a journey - you could leave that to finish regardless to close it out or you can pause it too.
The only configuration beyond selecting which version of a journey gets paused, is the duration and the Wait by Duration extension option.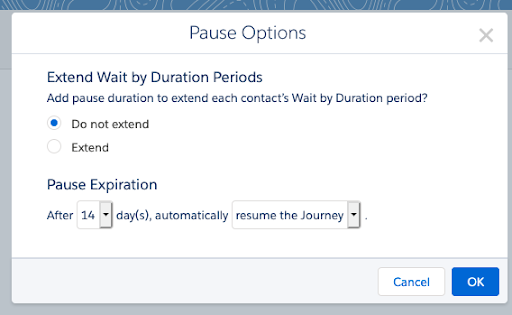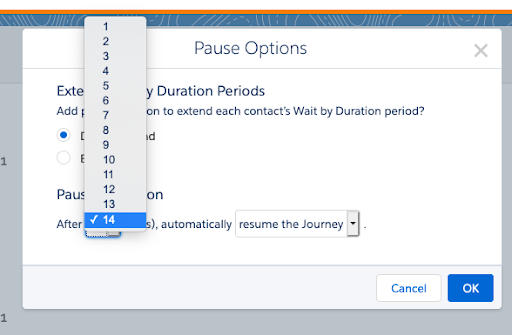 In the instance below we have a fixed wait by duration Pre-Birthday email campaign. With the way it is configured, anything longer than a 7 day pause would definitely cause a problem for all contacts involved in the flow of the journey. But, if you were using relative wait steps (Wait Until Date / Wait By Attribute) you would have no option but to have everyone flow through immediately when the journey becomes unpaused. So it's something to consider when orchestrating the flow controls of your journey if you are taking into account the functionality of Journey Pausing.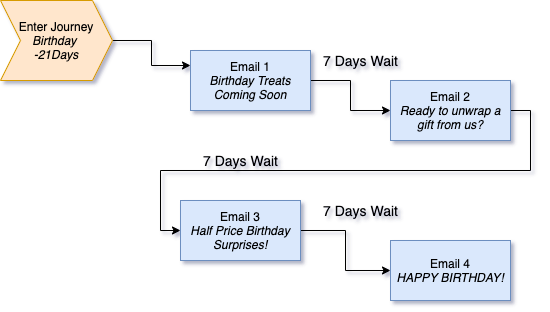 The other option available is the post-pause-period action. If you set a journey to pause for 14 days, what behaviour should SFMC take with the journey if it hasn't been resumed? Much like we referred to in the original release notes write up that this isn't a true/permanent pause. It is the opportunity to pause a journey and make a decision about what to do in a period of crisis without just pulling the plug. But, in order to deploy a pause you do need to decide what happens if you do not come to a conclusion and either resume or stop the journey manually.
One such scenario would be that if your journey has to pause due to an inventory bug on an eCommerce store showing all products out of stock, it might make sense to set a 3 day pause and then the automatic response be to reactivate. However, I suspect that isn't necessarily the best way to go about it. If the bug gets fixed in 2 days you wouldn't wait for day 3 and if it takes longer than 3 days to fix you've kind of backed yourself into a corner with the pause expiring.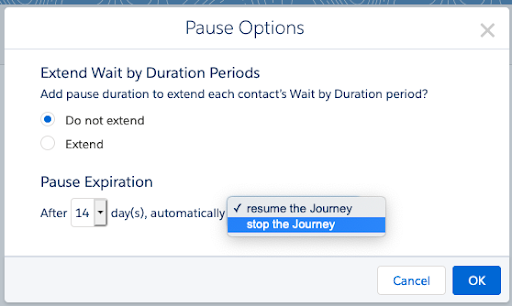 My suggestion would be that if you need to pause a journey, unless you have a specific reason to need SFMC to make the future decision for you at a shorter time frame - Just go for a 14 day pause. You can go back and resume or you can go back and stop a journey whilst it is paused. You cannot currently extend a shorter pause without resuming the journey first.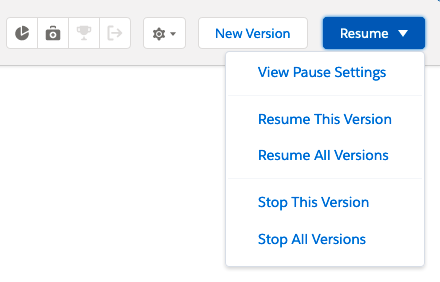 So in summary - Journey Pausing is a great new tool to have in your arsenal. It goes part of the way towards supporting us with some of the issues that can crop up, whether it's a stock control issue, a data quality issue or a global pandemic. But, be aware that when you're using it - it will only do what you tell it to do and it will only hold your journey in for as long as you tell it to (for up to 14 days).
Good luck & I hope you never need to use this feature in a crisis (because that means something went wrong and nobody likes that!)